Contact & Location
Your Montréal hotel
At Hotel ZERO1 we are committed to exceeding your expectations before, during and after your stay. For directions or more information about our downtown Montréal, Quebec property, please do not hesitate to contact us.
Our uniquely modern hotel is situated in the heart of the Quartier des Spectacles arts district, just a short walk from the business district and Old Montréal.
Travelers arriving at Montréal-Trudeau Airport can easily reach the hotel using the 24-hour 747 Express Bus.
Hotel ZERO1,
Boulevard René-Lévesque Est, Montréal, QC H2X 3Z5, Canada
Hotel ZERO1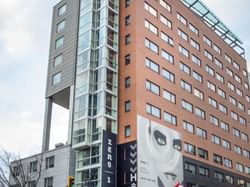 Old Port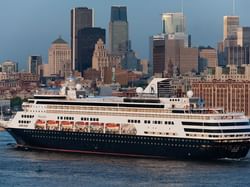 Located in Old Montréal on the St. Lawrence River, the historic Old Port is home to the Montréal Science Center, an urban beach and scenic biking and walking paths along the river. Cruises also depart from the Old Port, which is a convenient six-minute drive from Hotel ZERO1.
Montréal Convention Center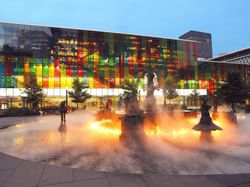 The Montréal Convention Center is just a seven-minute stroll from the hotel in the Quartier International de Montréal business district. This impressive facility boasts 200,000 square feet of event space and 65 meeting rooms. View the Convention Center calendar
Monument National Theatre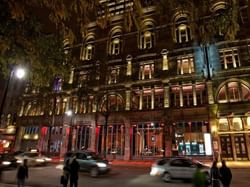 Club Soda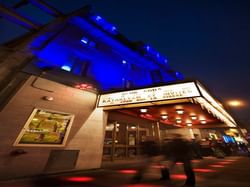 This famous Montréal music and comedy venue is located just steps away from Hotel ZERO1. View Club Soda's calendar of events
MTelus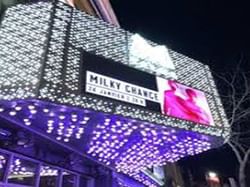 Conveniently located just two blocks from Hotel ZERO1, MTelus is a historic Montréal music venue built in 1884. The concert hall hosts the Montréal International Jazz Festival and the French music festival Francofolies de Montréal.
Theatre du Nouveau Monde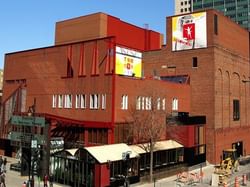 Founded in Montreal in 1951, the Theatre du Nouveau Monde routinely hosts performances of classic plays, such as Macbeth, Cyrano de Bergerac and Moby Dick. Visit the theatre's websiteto see what's on during your visit.
Place des Arts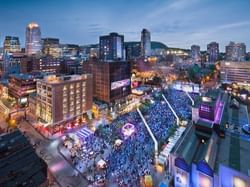 Situated a six-minute walk from Hotel ZERO1, Place des Arts is recognized as the largest cultural arts center in the country. It's home to the Montréal Symphony Orchestra, Les Grands Ballets Canadiens and the Opéra de Montréal. See what's on during your visit
Montréal Symphony House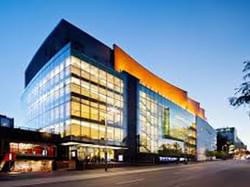 Chinatown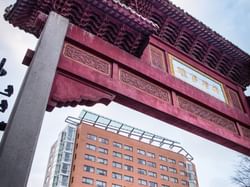 Tourists in Montréal won't want to miss the city's bustling Chinatown. Located steps from Hotel ZERO1, this neighborhood is home to authentic Asian restaurants, shops, rare imported goods and a vibrant nightlife.
Musée d'Art Contemporain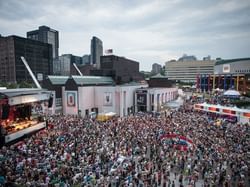 Old Montréal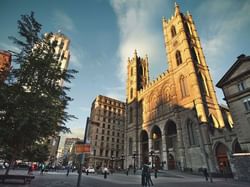 Dating back to 1642, Old Montréal is the oldest section of the city and a top tourist attraction. The neighborhood is home to beautiful 17th century buildings, preserved colonial mansions, the famed Notre-Dame Basilica, the oldest skyscraper in Canada and a museum with archeological artifacts.
Underground City/Shopping Mall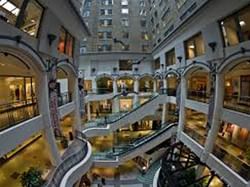 Visiting in the winter? Escape the cold in the largest underground complex in the world, featuring 32 kilometers (20 miles) of subterranean tunnels.
Bell Centre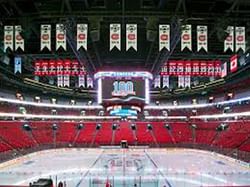 Ice hockey fans won't want to miss seeing the NHL's Montréal Canadiens play at Bell Centre, located just six minutes from Hotel ZERO1. Bell Centre also hosts NBA games and big-name concerts.
Théâtre St-Denis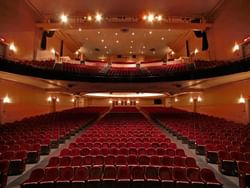 Théâtre St-Denis is now part of Espace St-Denis, a cultural and artistic center. The multi-purpose integrated entertainment complex includes a French Brasserie-style restaurant, a studio-cabaret with a virtual 180-degree environment, a cozy piano-bar-terrace open year-round, an ice cream parlour for the summer season and, ultimately, the large hall known as Théâtre St-Denis. The cinema located on Émery Street will eventually be added to the group with a mixed reality experience, and all that, a few steps away from Hotel Zero1!